Nursery enrichment objects may enhance weanling pig welfare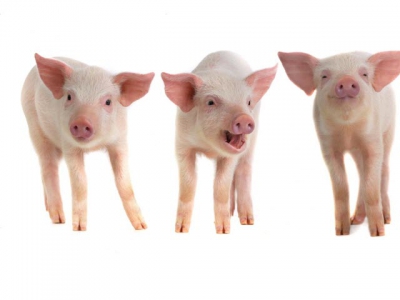 Publish date:
Monday. February 3rd, 2020
---
Prairie Swine Center releases annual report of research results from past year.
The Prairie Swine Center in Saskatchewan has released its 2019 annual research report, which contains research results conducted in the past year at the center as well as updates on the center's activities.
The 2019 report contains research related to: swine ethology, including managing pain at castration, sow exercise during gestation and enrichment objects for young pigs; engineering, and nutrition, including dietary fiber, long-term mycotoxin feeding in finishing pigs and enhancing the value of ingredients through pretreatment.
In the annual report, Hayley Bowling with the Western College of Veterinary Medicine at the University of Saskatchewan and Cyril Roy and Jennifer Brown with Prairie Swine Centre Inc. discussed a study that evaluated pigs' preferences for several enrichment objects and examined the objects' effects on piglet growth and welfare during the nursery period.
Bowling et al. assigned 30 litters at farrowing to one of three treatments: enrichment provided postweaning (EN), enrichment provided both preweaning and postweaning (EFN) and no enrichment provided (control). Enrichment consisted of a series of object enrichments, with three or four enrichments provided at once and rotated twice weekly, the researchers said.
According to the research summary, enrichment had no effect on growth during the nursery phase, but enrichment given before weaning (EFN) resulted in reduced pen-mate manipulation and a tendency for reduced aggression.
Enrichments that were suspended were most frequently contacted compared to objects placed on the floor, Bowling et al. reported.
The researchers also noted that enriched pigs showed greater exploration at 21 days postweaning compared to controls, and pigs in the EN treatment had fewer skin lesions on the head and shoulders at 25 days postweaning.
Bowling et al. concluded that physical enrichment objects show promise for improving piglet welfare and are feasible for implementation in intensive operations.
---
Related news

Is U.S. pork industry ready for African swine fever?
Veterinary officials and pork industry conduct exercises to help determine U.S. preparedness levels for foreign animal disease outbreaks.
Tuesday. January 14th, 2020

Early detection key to controlling ASF spread
EFSA projects very high chance of ASF spreading among southeastern European countries but very low chance of spreading to other EU member states.
Thursday. January 16th, 2020

Are growing pigs the missing piece in PRRS control?
About 50% of wean-to-finish sites tested positive with wild type PRRS virus in the 10-month Midwest field study.
Saturday. January 18th, 2020