Vietnam eyes organic food potential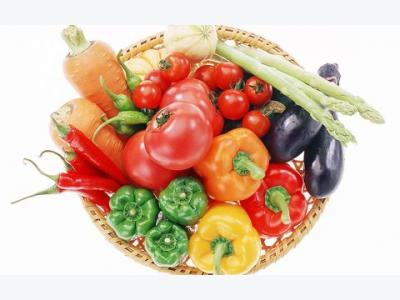 Publish date:
Saturday. April 1st, 2017
---
There is great potential for organic food production in Viet Nam, but the industry faces a number of challenges, experts said.
"International customers expect a very high quality of Vietnamese shrimp and other products, and prioritise organic products," Christian Henckes, programme director of the Integrated Coastal Management Programme implemented by the German Development Agency (GIZ) on behalf of the German and Australian governments, told a two-day workshop titled "Organic Viet Nam: Development Trends", which ended in Ca Mau City on Tuesday.
"The Government, private companies and farmers all have to work together to meet these standards – without harming the environment."
Since it began in 1999, mainly in the form of Vietnamese-European projects and initiatives, organic farming has expanded significantly in Viet Nam.
An important driver has been the increasing demand for organic seafood from European retailers.
But there is a growing demand for safe and organic foods among Vietnamese consumers, too.
Stabilisation of the organic food industry all along the value chain is essential to foster future growth.
Agriculture and aquaculture are among the key production sectors, and they have been growing quite rapidly in the last two decades. However, a key challenge they face is meeting the demands of export markets for high-quality, safe, clean and, especially, organic products.
"International support from GIZ, the Netherlands Development Organization (SNV) and other organisations is really important for the sustainable development of the sector," Le Van Su, deputy chairman of the Ca Mau People's Committee, said.
"Green growth is a very high priority for the development in Ca Mau since the province has an advantage in the form of natural mangroves.
"Ca Mau's policy is to nudge the private sector and farmers towards sustainable production, with organic production being among the key measures."
Large areas of Ca Mau shrimp farms have been certified by Naturland, an EU organic certification agency, which helps increase value for producers and foster economic development in general.
Several organic food production projects in the Mekong Delta are supported by international organisations.
The Scaling up Mangrove Ecosystem Based Adaptation in the Mekong Delta (MAM2) in Ca Mau got a grant under SNV's International Climate Initiative.
The programme assists farmers in growing mangrove trees in their shrimp ponds to serve as food, and farmers do not use industrial feed.
There are 2,000 small farmers and four processing companies involved in the project, with the companies paying 15 per cent higher than the market price for organic shrimp.
The International Union for Conservation of Nature (IUCN) runs the programme in Tra Vinh and Ben Tre provinces.
Nguyen Van Hung, a farmer living in Nhung Mien Protective Forest in Ca Mau's Ngoc Hien District, said: "With farm training and on-the-job training under the project, we are able to monitor the water quality of our shrimp ponds by ourselves. I can measure the salinity, pH, and turbidity to prepare for stocking. My output increased by 15 per cent compared to before."
In the protective forest, 550 farmers have been certified by Naturland.
To support organic production, Saigon Co.op, one of the biggest retailers in Viet Nam, is committed to supporting the organic food industry and foster growth through a series of inter-connected activities at all levels of the supply chain.
The workshop was hosted by the Ca Mau Department of Agriculture and Rural Development, GIZ, SNV, Naturland - Association for Organic Farming, and Saigon Co.op.
More than 80 representatives of government agencies, the private sector and international organisations and farmers took part in the workshop.
All of them agreed that organic production would add value to Vietnamese products such as organic tiger shrimp and help protect the Mekong Delta coast.
---
Related news

Concerns emerge over farmland limit rise
Many agricultural experts believe an increase in the farmland limit and land accumulation should be done in a careful manner, or else farmers would become
Friday. March 31st, 2017

Thanh Hoa develops animal husbandry
The central province of Thanh Hoa is taking a number of measures to develop animal husbandry for the creation of high-quality livestock products.
Saturday. April 1st, 2017

Vietnam's Q1 rice exports down but Chinese appetite set to grow
China has a major impact on Vietnam's rice exports because when China starts making inquiries, prices rise and other buyers turn away from Vietnam
Saturday. April 1st, 2017