Vietnam attempts to restore prawns in Australian market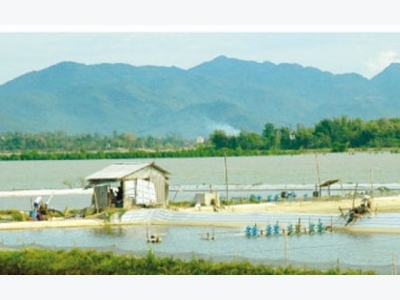 Publish date:
Saturday. May 6th, 2017
---
The Vietnam Trade Office in Australia and other Vietnamese agencies are pushing efforts to have Australia's ban on raw prawn imports from Vietnam lifted. The six-month import suspension went into effect on January 6, after white spot disease was detected last December in five aquaculture sites, as well as in live shrimp in the river.
Shrimp farm owners suspected viruses entering Australia from imported products from infected areas abroad, but the cause of the outbreak has not been verified. Vietnam is Australia's largest source of imported shrimp.
As prawn export accounts for 60 percent of Vietnam's seafood export value, the effect was immediate and drastic - seafood export turnover in January 2017 dropped 37.3 percent compared to the same time in 2016.
Soon after Australia announced the suspension, the Minister of Industry and Trade and Minister of Agriculture and Rural Development sent official letters to their Australian counterparts asking them to re-consider the ban.
Meanwhile, the Vietnamese Trade Office in Australia worked with Australian seafood importing associations, restaurants and other international trade offices on ways to lift or at least ease the decision, citing concern over the negative impacts on Australian enterprises and consumers, too.
Deputy Minister of Industry and Trade, Tran Quoc Khanh, noted that the ban had damaged Vietnam's aquaculture industry, which yearly exports about AU$55 million worth of raw prawns to Australia. He argued that the temporary ban was imposed without giving Vietnam's exporters sufficient time to take necessary actions to avoid such huge economic losses and as a result, a number of exporters are facing the risk of bankruptcy.
"If Australia continues to maintain the ban, Vietnam asks that it provide scientific proof of a connection between the prawns imported from Vietnam and the white spot disease outbreak in Australia," said Khanh.
Vietnamese prawn exports to Australia have increased 50-fold plus from 2011 to 2015, from US$2 million to US$104 million. A spokesman of the Australian Ministry of Agriculture and Water Resources has conceded that the suspension had a significant impact on Australian consumers and international exporters, including Vietnam.
Vietnam has made clear that it expects the suspension to end in June for the benefit of Australian consumers and prawn exporters, enhancing the thriving trade relationship between Vietnam and Australia.
---
Related news

Pangasius prices out of Vietnam set high after fastest rise
Fingerling shortages have been the key factor in the price rise, which has seen sales prices to the EU and US markets increase.
Monday. April 24th, 2017

Suspending unqualified food safety certificates for catfishes
The Ministry of Agriculture and Rural Development has issued Decision No. 1456 / QD-BNN-QLCL on inspections and certification of food safety for shipments
Wednesday. April 26th, 2017

Export, import values grow in first quarter
In the first three months of 2017, the value of Vietnamese exports reached an estimated US$43.7 billion, up 12.8 percent compared with the same period last year
Friday. April 28th, 2017