Shrimp exports to EU rebound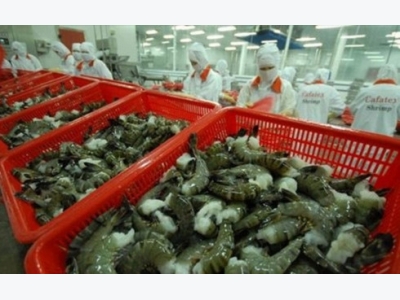 Publish date:
Friday. October 20th, 2017
---
Shrimp exports to the EU constantly increased in August and September, making it the biggest consumer of the Vietnamese product, according to the Vietnam Association of Seafood Exporters and Producers (Vasep).
Vasep has reported that shrimp exports to the market in June and July came to a standstill due to the supply shortage and price hikes while EU businesses reduced shrimp imports. However, as from August, exports to the EU have been restored with more supply from domestic businesses.
The country's shrimp export revenue hit US$2.5 billion in the first nine months, up 21.9% against the same period last year. Exports to the EU grew 32% in the period.
High demand for shrimp from the EU pushed raw shrimp prices up. Domestic businesses are accelerating shrimp purchase to meet the EU markets.
Vasep warned that to boost exports to the market, businesses should pay more attention to labels and the quality of products to build brand names and expand markets. They should make proper plans to improve their competitiveness against other exporters such as India.
The EU tends to increase its shrimp imports in the remaining months of this year to serve culture and food festivals, offering a chance for domestic businesses to spur exports.
---
Related news

Vietnam mulls ways of dealing with strict US anti-dumping duties
The catfish export turnover to the US in August 2017 was $18.44 million, a sharp fall of 58.5 percent compared with July and 55 percent compared
Thursday. October 19th, 2017

Minh Phu due for a comeback: What will the "King of Shrimp" bring to the table?
Minh Phu Seafood Company is not only known as "the King of Shrimp" in Vietnam but also among the leading shrimp exporters in the world.
Thursday. October 19th, 2017

The Future of Japanese Shrimp - Is Land-Based Aquaculture the Solution?
In June this year, Tokyo-based Nippon Suisan Kaisha, or Nissui, announced its intention to build a new land-based shrimp farm in southern Japan.
Thursday. October 19th, 2017