Pangasius exports to Russia interrupted due to conflict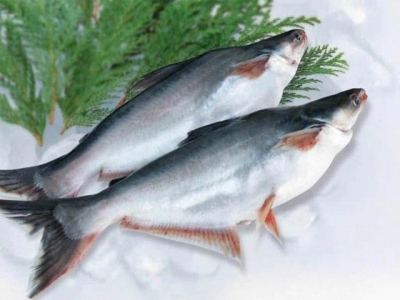 Author:
Son Trang - Translated by Hoang Duy
Publish date:
Monday. March 28th, 2022
---
Russia is a potential market for Vietnamese pangasius, however, the conflict between Russia and Ukraine is disrupting pangasius export to this market.
Pangasius export to Russia was interrupted due to the Russia-Ukraine conflict. Photo: TL.
According to Ms Ta Ha, pangasius market expert of the Vietnam Association of Seafood Exporters and Producers (VASEP), after Russia initiated a special military campaign in Ukraine, exports of Vietnamese pangasius to this market are facing many difficulties and temporarily interrupted.
Information from some pangasius exporters to Russia shows that, after Western countries introduced a series of financial sanctions targeting Russian banks, the value of the Ruble fell by nearly 30%, the lowest level ever against the USD.
Due to the strong depreciation of the Ruble, many Russian importers refused to pay for their orders. The payment situation through banks of businesses is almost paralyzed, the payment is not simplified even for some importers who have accounts in other countries.
Consequently, businesses have temporarily stopped signing pangasius export orders to Russia, although many importers of this country still want to continue cooperation without interruption.
Shipping lines have also announced the refusal of shipping containers to Russia because of a very high risk that shipments may be detained at the port Rotterdam before reaching two major Russian seaports, Saint Petersburg and Vladivostok.
In 2021, due to the impact and influence of the Covid-19 epidemic, Russia's demand for imports of frozen pangasius fillets from Vietnam increased sharply. Vietnam is one of the three largest markets supplying whitefish products for Russia (after Argentina and China).
Vietnam is the sole market supplying frozen pangasius to Russia. Pangasius exports to Russia in 2021 reached 32.5 million USD, up 72.5% compared to 2020. Over the past years, Vietnamese pangasius businesses still consider Russia as a market with great potential and great demand.
---
Related news

Bạc Liêu eyes all-round development of shrimp industry
The Cửu Long (Mekong) Delta province of Bạc Liêu will step up investment in shrimp farming and broodstock using advanced techniques to improve yield
Saturday. March 26th, 2022

Vietnam's shrimp exports to US exceed $1bn for first time
The conference was jointly held by the Ministry of Agriculture and Rural Development and the People's Committee of Soc Trang Province in the Mekong Delta region
Saturday. March 26th, 2022

4 companies exporting pangasius to the US under no anti-dumping tax
The US Department of Commerce announced the final results of anti-dumping tax on Vietnam's pangasius of the 17th anti-dumping tax administrative review.
Monday. March 28th, 2022