Nutritional research focus of new Kent swine facility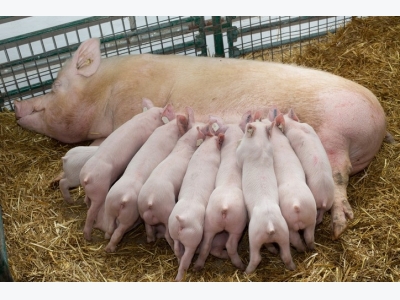 Author:
Aerin Einstein-Curtis
Publish date:
Thursday. February 1st, 2018
---
Kent Nutrition Group is opening a swine research barn focusing on real-time assessment of nutritional research and ties between environmental conditions and feed intake, says vice president.
Kent Nutrition had been considering an expansion to its product development center for some time, said Bruce Read, vice president of nutrition and product development for the New Hampshire based, Kent Nutrition Group. ​
The new swine unit planning began in 2015; the new barn was completed in mid-July 2017, he added.
"The new swine unit allows the nutritionists to see their research results in real time as the facility has several new online control systems," ​he told FeedNavigator. "This 'real time' advantage allows researchers to fine tune and make adjustments to trials."​
The nutrition research facility is based in Muscatine, Iowa and was established, in part, to fast track internal feed innovation.
"The new facility allows us to bring our nutrition findings quickly to market," ​Read said. ​
Real time data tracking and feeding trials​
The new barn can house up to 1,000 pigs at a time and took four months to construct once site work was complete, said Read.
The facility is located on the same site as the company's product development center, which hosts many of the company's nutritional studies for swine, beef, dairy and poultry production, the company said.
"It was decided to consolidate some of the existing swine research units into one new facility, in order to have more control over environmental factors and to help eliminate some of the outside variables for the swine research projects,"​ said Read.
The new facility also has started to use a new feeding program focused on nutritional research efforts, he said. "The FeedLogics system helps us keep a consistent, measured feeding protocol as well as the real time data,"​ he added.
"Many operations use this type of system," ​he said. "But what makes it unique for us at the research farm is the number of diets we can trial and the collection of that real time data on the groups of pigs."​
The technology employed includes control software to help track feeding trials and document feeding behavior during a trial, said Kent. The computerized feed delivery system can locate the needed diet and send the mix to feeders in specific pens.
The system makes it possible to see what is being fed at any time from multiple locations, said Read. It allows data collected to be analyzed and adjusted more quickly and reduces some labor needs.
The site offers 16-bin feeding system, along with upgraded ventilation and environmental controls, he said.
It also includes an innovative scale system to track pig weight.
"We can follow animals through their entire time in our barn and receive real-time data,"​ he said.
Some of the early questions work at the facility will address include hydration and the links between environmental factors and animal intake, he said.
"[Kent] is interested in learning more about the effect of nutritional requirements and genetic variations and environmental differences," ​said Read. "Hydration trials will be a focus in the new unit. Also, understanding more about real time environmental data and the impact on animal consumption, nutritional needs and animal behavior."​
The research barn has a four-line watering system to examine the use of different hydration products, he said. "This watering system allows us to test hydration products side-by-side with a flip of the controls,"​ he added.
Additionally, the environmental control system established in the facility is expected to reduce the potential for environmental and human variability in research projects, he said.
"We have made a focused effort to find the latest technology for our environmental system, our feeding system, watering system, animal handling and animal performance measuring systems so that we could measure in real time,"​ he said. "These real time systems allow us to make adjustments quickly to animal diets, hydration and environment. We can be more responsive and provide the utmost animal care as well as determine our innovative research findings."​
---
Related news

Amino acid may give piglets a boost
ARS scientists studying natural supplement as possible alternative to antibiotics for promoting pig health and growth.
Monday. January 29th, 2018

DDGS may support nursery pig growth, performance when added to feed
Nursery pigs may maintain growth and performance when higher levels of dried distillers grains with solubles are added to their feed if diets are balanced
Tuesday. January 30th, 2018

Weanling pigs may see digestion bump from additive zinc oxide nanoparticles
Zinc oxide nanoparticles may offer a boost to feed, energy digestion for weanling pigs, but overall performance shows little change, say researchers.
Wednesday. January 31st, 2018