Goverment to promote high-tech agriculture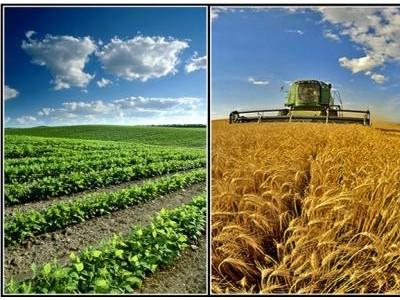 Publish date:
Monday. December 26th, 2016
---
The Government has pledged to offer preferential policies on land, financing and technology to farmers and localities engaged in high-tech agriculture.
Prime Minister Nguyễn Xuân Phúc, speaking at a conference held in HCM City on Sunday, said the five biggest commercial banks "must create the best conditions to serve farmers, organisations and localities wanting to develop high-tech agriculture".
The conference was held to discuss ways to develop a modern, safe agricultural sector in Việt Nam.
"Building a hygienic and safe agriculture is a must in Việt Nam. I hope the enthusiastic participation of farmers and enterprises in high-tech agriculture will open a new chapter for agricultural development in Việt Nam, firstly providing safe food for local residents, and then exports," Phúc said.
He pointed out that only 4,000 enterprises out of 600,000 companies invest in agriculture.
"The mission of the Government in the coming time is to have enterprises in rural areas develop agricultural production," he added.
To support high-tech agriculture, Phúc said the Ministry of Industry and Trade "must consider technical barriers in order to stop cheap imported food, promote trade promotion and engineering and automation for reducing agricultural machinery; encourage super market to consume hygienic and safe food".
The Government will submit a proposal to the National Assembly to consider laws that would allow enterprises to own large tracts of land for high-tech agricultural production, he added.
The Government is also considering a new land fund to take back land and support compensation.
"The Ministry of Health must also increase food safety inspection," he said. "The Ministry of Natural Resources and Environment should review all land policies to promote high-tech agriculture. The State Bank of Việt Nam should issue a credit policy for high-tech agricultural investment and establish funds for high-tech agriculture."
Seventy per cent of the population works as farmers but agricultural production contributes only 20 per cent to GDP. In developed nations, only 2–4 per cent of the population work as farmers but they contribute up to 40 per cent of GDP.
"If the Government and the National Assembly can consider using large tracts of land, it will be good, because we can't produce much on small plots of land," said farmer Võ Quan Huy from the southern province of Long An, who exports millions of dollars of bananas and other agricultural products.
The law only allows individuals or households to own from two to 30 hectares of land each for agricultural production.
Farmers and enterprises have complained that they have not been able to mortgage their land at banks, and thus have had difficulties seeking bank loans.
Digital Agriculture Association Chairman Trương Gia Bình, who also chairs technology giaint FPT, suggested that the Government conduct research on building agricultural industrial parks. "Policies for agricultural development are limited, while open policies in land, credit, technologies are very important," he said.
The central bank has said that from mid-November, the Agriculture and Rural Development Bank began preparing VNĐ50 trillion (US$2.3 billion) to serve individuals, households, collectives and enterprises who produce hygienic, safe food at a preferential interest rate.
"SBV has actively encouraged high-tech agriculture since 2014 by developing supply chain models," Đào Minh Tú, deputy governor, said.
Thirty-one projects in high-tech agriculture have joined supply chains in 22 provinces and cities with total loans of VNĐ3 trillion ($130 million).
"Under the programme, enterprises have already received preferential interest rates and better conditions for loans," he added.
The Sunday conference attracted leaders of 20 localities strong in agriculture and more than 500 business owners, managers and scientists.
Its organiser, the Digital Agriculture Association, is a voluntary social professional organisation established last September.
---
Related news

Vietnam's rice exports to crash to 8-year low in 2016
Export volume, including sales across the border to top buyer China, is projected to fall by more than 2 million tons from last year's 6.56 million tons
Tuesday. November 29th, 2016

4 Technologies That Will Usher In Next Generation Farming
The combination punch of advanced mathematics, automation, advancements in sensor systems and next-generation plant breeding are setting the stage
Tuesday. November 29th, 2016

Organic veg, baby fish spawn profit, prestige
With creativity, enthusiasm and a startup spirit, a group of southern youth has succeeded in their businesses
Tuesday. November 29th, 2016