Farm economic products apply advanced technologies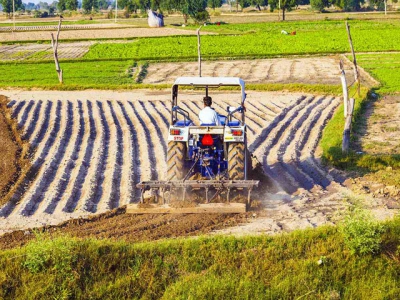 Author:
Nhat Huy - Translated by Ngoc Huynh
Publish date:
Saturday. June 12th, 2021
---
Farm economic models in agricultural production have been continuously developed. The development of farm economy has helped farmers bring into full play their advantages, expand the scale of agricultural production, improve productivity, efficiency and competitiveness in the market mechanism, contributing to agricultural and rural development.
The development of the farm economy aims to exploit and use effectively land, capital, techniques, management experience, and contribute to the sustainable agricultural development; create jobs, increase income for farmers; encourage farmers to make more income on their own land.
Currently, in Binh Duong, many models of farm economy have been formed, such as crop farms, poultry, cattle farmhouses, aquaculture, and integrated farms. The formation of various farm models has contributed to improving the efficiency of investment, exploitation and rational land use to improve the value of agricultural and fishery production. In addition, the formation of farm economic models has also improved the efficiency of this economy that uses less land, a lot of labor, has high intensification integrated with processing, trade and services to generate agricultural commodities having high economic value.
Although the farm economy is developing rapidly, there are shortcomings that need to be overcome. Namely, the farm economy is mainly household-scaled farms. Some farms still apply traditional production methods, do not pay attention to the application of advanced science and technology into production process as well as learn about output markets for their products; thus productivity and output is not high, products are sometimes difficult to consume.
In order for the farm economy to have new strength in the agricultural and rural development, there are still many problems that need to be solved soon, such as improving the efficiency of specialized centers of the agriculture - rural development sector, supporting and equipping farm owners with more knowledge about the market, new science and technology as well as improve their management qualifications. To implement the State's supporting policies for the development of this economy in terms of loan and credit. To create favorable conditions for farm owners to actively participate in converting production methods, applying techniques and high technologies. To strengthen the direction and inspection of farms, ensure farm owners fully implement environmental protection, link production with processing, meet food hygiene and safety standards, gain high economic value in order to enhance competitiveness on domestic and foreign markets.
---
Related news