Climate lessons could inform antibiotic resistance challenge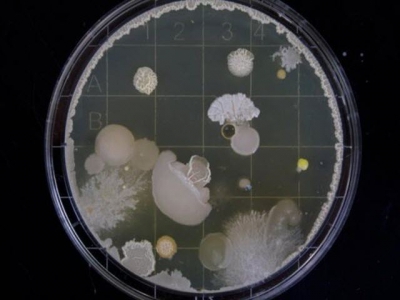 Publish date:
Tuesday. November 19th, 2019
---
Rising antimicrobial resistance could be curbed with framework inspired by climate change targets.
Efforts to control the rise of antibiotic resistance could be informed by lessons learned from climate change, according to an announcement from The Roslin Institute in the U.K.
Overuse of antibiotics has been implicated in infection-causing bacteria becoming resistant to treatment, Roslin researchers said. According to the announcement, antibiotic overuse in medicine and agriculture could be remedied with the introduction of upper limits for industry sectors.
This approach would mirror the adoption of limits in greenhouse gas emissions in different countries, Roslin said.
Curbing the use of drugs where this might have a minimal impact could make a significant difference in restricting the growth of resistance, according to research from the University of Edinburgh's Global Academy of Agriculture & Food Security. The Roslin Institute also is located at the University of Edinburgh.
The suggested framework could help meet a need identified by the U.N. Interagency Coordination Group on global antimicrobial resistance governance for global efforts to assess and develop policy solutions for management of antimicrobial resistance, the announcement said.
The latest research, published in BMJ Global Health, seeks to address the lack of a common framework to tackle the rise of antimicrobial resistance, the institute said.
The framework offers a systematic approach to collect data on antibiotic use across medical, animal and agriculture sectors to inform the creation of realistic reduction targets, the announcement said. This could identify and prioritize the most effective interventions to modify use of antibiotics across all settings, the researchers said.
"The current challenge with antimicrobial resistance resembles where we were 20 years ago with climate change. We can use lessons learned from that to form a collective approach to shape our response, limit spread of resistance and enable continued effective use of antibiotics," said Dominic Moran, professor of agriculture and resource economics at the Global Academy of Agriculture & Food Security and author of the research article.
---
Related news

Shrimp pond preparation crucial for production, disease prevention
Ponds accumulate soil particles eroded from earthwork and organic matter originating from dead plankton, uneaten feed and feces.
Wednesday. October 30th, 2019

The blue dimensions of aquaculture
Aquaculture has been responsible for the growth in supply of fish for human consumption. In order to meet the demand for food for a growing global population
Monday. November 4th, 2019

From bench to belly: Driving supply-side solutions for the future of fish feed
Recent models have shown fisheries collapse under business as usual scenarios. A collapse of this supply would be a disaster.
Thursday. November 7th, 2019