China slashes customs duties for frozen Atlantic salmon, shrimp, abalone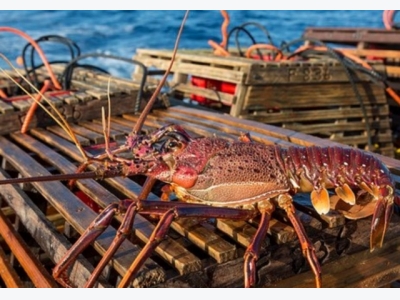 Publish date:
Thursday. November 30th, 2017
---
China will slash import duties by between 2% and 7% on a range of seafood imports, including frozen Atlantic salmon, shrimp, abalone, rock lobster and capelin.
The new import duty rates will come into effect on Dec. 1, according to an announcement by China's Ministry of Finance on Nov. 23.
The reduction is being implemented across a range of consumer goods, including milk powder, cosmetics and nappies, the ministry said. Xinhua Net, China's state-owned news agency, described it as "news to make those passionate about foreign imports whoop and cheer".
China last reduced import tariffs for seafood products, including coldwater shrimp, crab, pollock and six species of frozen tuna, at the beginning of this year.
Under the new tariff regime from Dec. 1, import duties for frozen Atlantic salmon (HS Code 03031300) will be reduced from 10% to 5%.
For frozen shrimp (HS Code 03061719), tariffs will be reduced from 5% to 2%. For live/fresh/chilled abalone (HS Code 03078190), tariffs will be reduced from 14% to 7%.
Tariffs for live/fresh/chilled rock lobster and other sea crawfish (HS Code: 03063190) will be reduced from 10% to 5%. Lastly, tariffs will also be reduced for a host of fish traded under HS Code 03035900 as detailed by the International Trade Center (including capelin, frozen anchovies, Indian mackerels, seerfishes, jacks, crevalles, silver pomfrets, Pacific saury, scads, Kawakawa, bonitos, marlins, sailfishes, and spearfish), falling from 10% to 5%.
The biggest beneficiaries of the tariff reduction will likely be Scottish salmon exporters, Argentine and Ecuadorian shrimp exporters, and US rock lobster exporters; China's biggest supplier of frozen Atlantic salmon, Chile, already has a free trade agreement (FTA), and Norway is still having trouble getting product through. Australia and New Zealand -- China's largest rock lobster suppliers -- also have FTAs.
The announcement also says tariffs will be reduced for frozen crab (HS Code 03061490); coldwater shrimp (northern pandalus, HS Code: 03061612); and live/fresh crab (HS Code 03063399). However, tariffs for these products were reduced at the beginning of the year, and the latest announcement does not make any further reductions.
The tariff reduction follows a reduction in VAT rates for agricultural produce in China from 13% to 11%. The new VAT rate came into effect on July 1. China now has three different VAT bands -- 17%, 11% and 6% -- instead of four as was previously the case.
Overall, lower duties and taxes should result in lower prices for Chinese consumers.
It should also reduce incentives for smugglers. Earlier this month Cui He, president of the China Aquatic Products Processing and Marketing Association, said China imports 1.6 million metric tons of seafood through the "grey trade" annually.
Fish First, a Chinese industry publication, said: "With the further reduction of tariffs on seafood products, the space for imported seafood smuggling will be getting smaller and smaller. However, we will likely see that those seafood products that are not affected by the tariff reduction will still be smuggled in the coming period."
---
Related news

Aquaculture equipment providers form new JV
Aquaculture equipment manufacturers Steinsvik Group and Aqualine have become united in a new joint venture company, with a projected turnover exceeding
Wednesday. November 29th, 2017

Bluefin quota disappoints EU fishermen
EU fishermen's representatives have expressed their disappointment that the recommended increase for the Atlantic bluefin tuna quota is not higher over the next
Wednesday. November 29th, 2017

Chinese direct shrimp imports from Ecuador overtake Argentina
China's number one origin of direct shrimp imports with its farmed vannamei, after a decrease in China's direct imports of Argentine red shrimp
Thursday. November 30th, 2017