Avian influenza troubles poultry sector in Asia, Africa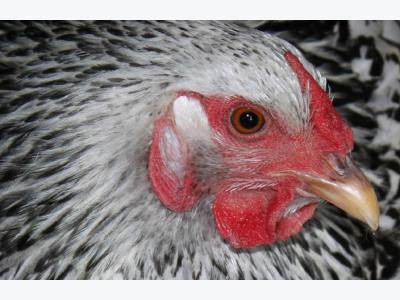 Publish date:
Wednesday. February 8th, 2017
---
First cases of avian flu for 2017 reported in Cambodia
New outbreaks of highly pathogenic avian influenza (HPAI) in poultry have been confirmed in India, Japan and Nigeria, and the first cases of the year have been reported in a backyard flock in Cambodia.
Asia: Cambodia reports first outbreak of the year
Cambodia's veterinary authority has confirmed to the World Organisation for Animal Health (OIE) an HPAI outbreak caused by the H5N1 virus in a backyard flock. The outbreak, which killed 68 birds and led to the destruction of a further 322, was in Svay Rieng province, which is in the south-east of the country near the border with Vietnam. The most recent confirmed outbreak of the disease in the country was in May of 2016, in Kampot province.
As well as this HPAI outbreak, a low-pathogenic avian flu of the H7N3 type has killed more than 90 percent of a flock of 4,000 village ducks in the province of Thom in central Cambodia. According to the report sent to the OIE, the ducks died within days of being allowed out to range.
The number of HPAI outbreaks in Japan this winter has now reached 10, according to Japan Times. An estimated 71,000 chickens have been culled in recent days at two farms in Kohoku in Saga prefecture, which is located in the north-west of the island of Kyushu. Around 770,000 eggs have also been destroyed. The presence of an H5 HPAI virus has been detected in the affected birds.
Recent HPAI outbreaks in Japan have been caused by the H5N6 virus, according to ministry of agriculture reports to the OIE. Following earlier outbreaks in Gifu prefecture, all restrictions have been lifted, and culling and initial cleaning and disinfection have been completed in Miyazaki after outbreak No. 9.
According to OIE reports from India's veterinary authority, there have been two new outbreaks in the western states of Gujarat, and Daman & Diu, leading to the loss of 669 birds, and more than 1,600 village poultry were destroyed in the eastern state of Orissa.
In Seoul, South Korea, avian influenza has been detected in a wild bird. According to news agency Yonhap, the H5N6 virus was found in a dead wild bird in the Han River, the first time an HPAI virus type has been detected in the city for two years.
Africa: New outbreaks in poultry in Nigeria
Nigeria has reported to the OIE two new outbreaks of HPAI caused by the H5N8 virus, both in the central state of Plateau. In total, 4,000 poultry were lost to the disease – a flock of 2,500 laying hens and 1,500 17-week-old pullets.
The same virus type has been detected in mass mortality of wild birds at two locations in Uganda. According to the OIE report, an estimated 1,200 birds died and 2,000 showed clinical symptoms in the districts of Masaka – where previous outbreaks have been confirmed in domestic poultry and wild birds - and in Wakiso. Both districts are located on Lake Victoria.
---
Related news

Laying hen housing systems: It's about trade-offs
Mortality in aviary housing systems was more than double the mortality rates in both conventional and enriched housing systems.
Monday. February 6th, 2017

Practical tips to keep poultry free of avian flu
With avian influenza (AI) currently confirmed across four continents, every poultry farmer needs to be alert for signs of the disease in their flock
Wednesday. February 8th, 2017

9 challenges facing US poultry producers in 2017
Todd Simmons, Simmons Foods, bowed out as the 2016 chairperson, they shared nine industry challenges – ranging from disease biosecurity, regulatory reform
Wednesday. February 8th, 2017